1967 Plymouth Sport Fury Hardt ... ... (

3265

)
1977 CL Charger,For sale ... (

2673

)
NOS CHRYSLER VALIANT VH to CM ... ... (

2202

)
72 ch chryslerxchrysler ... (

2069

)
1972 Valiant VH Hardtop ... (

1933

)


$145.00

DIRECT REPLACEMENT HI-QUALITY PRECISION MANUFACTURED SPRING STEEL FIVE-PIECE HEADLINER BOW SET TO SUIT ALL SV1 (S-SERIES) SEDAN VEHICLES. WHY USE YOU OLD RUSTY ORIGINALS WITH YOUR BRAND NEW HEADLINER, RISKING RUST STAIN MARKS ON YOUR NEW VINYL. SOLD IN A FIVE-PIECE SET.


It still surprises me just how popular our marque has become compared to just a few years back. Not too long ago Mopars were very much a minority part of the classic car enthusiast community however with a steady increase in popularity and a significantly more positive AUD/USD exchange we are seeing more and more Mopars at shows with each passing year. Obviously with these changes comes a shift in the ratio of Australian Valiants and US Mopars which I personally think is awesome, being a big B-Body fan myself it's great to see this influx.

To collaborate these changes is MoparMarket.com traffic. I was recently asked if we have seen a descrease in website traffic with the downturn in the international economy, the answer is no. Unlike most other websites, MoparMarket.com does not count 'hits', we count genuine visits meaning you get a true account of website popularity. The website is fast approaching 4,000,000 visits since we have started counting in 2001, and although there is obvious ups & downs there has been a consistent traffic count of over 25,000 visits per months for a very long time.

I would like to thank all of you who choose to use MM for your advertising purposes and the buyers who look for parts. It has been an incredible ride and am pleased to be able to service our movement with such a positive resource. I look forward to proving this service for years to come and your continued support.

Ray (Jr)
~~ IMPORTANT ANNOUNCEMENT ~~

If you have experienced login related issue in the past few days it would have been a directly result of the site host performing a software upgrade that affected MoparMarket.com. Fortunately these were resolved within a few days and all should be back to normal now. I was made aware of the upgrade but informed that a software version rollback was available which would could be used and therefore not affect the site operation. Although the rollback was made available there was still an adverse affect associated with the upgrade experience on the site.

Thankfully the site developer made his services available promptly enough to get it sorted out. Thank you Bryon. Everything should be up and running now as normal. If you experience any further difficulties please do not hesitate to make contact.

Ray Jr
News posted longer than a month ago is automatically archived. To view past news, click here.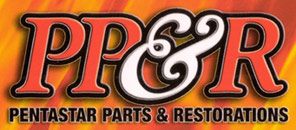 Visit The Mopar Webring
| Previous | Next | Random | List Sites |


...visitors and growing!
---
31/01/15 @ 3:30pm
---
6264
---
306
---
41299
---
~$635,781
---
~$1,300,749,287
Help support MoparMarket.com by purchasing MoparMarket.com merchandise from our online store. All proceeds assist in the maintainence & continued growth of our online community.
---
CLICK HERE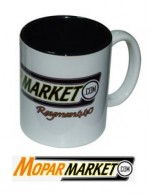 CLICK HERE