$462.00

IDEAL FOR FULL REAR WHEEL-ARCH RUST REPAIRS IN YOUR VE, VF OR VG SEDAN VEHICLE. INCLUDES FULL REAR WHEEL ARCH AND DOOR TO WHEEL ARCH AREAS. PROFESSIONALLY FABRICATED TO FIT RIGHT WITH CORRECT BODY LINES, RADIUSES & PROFILE. FITS RIGHT-HAND SIDE.


News posted longer than a month ago is automatically archived. To view past news, click here.



Visit The Mopar Webring
| Previous | Next | Random | List Sites |


...visitors and growing!
---
21/05/19 @ 11:14am
---
6737
---
39
---
43968
---
~$10,022,515
---
~$9,.22,337,203,817,39E,+18
Help support MoparMarket.com by purchasing MoparMarket.com merchandise from our online store. All proceeds assist in the maintainence & continued growth of our online community.
---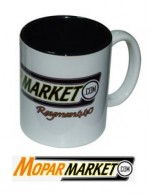 CLICK HERE