VG Valiant Hardtop ... (

2152

)
VH Valiant Charger ... (

1845

)
Charger for sale ... (

1770

)
Sold 2 x VG Coupe's proje ... ... (

1537

)
Supercharged 5.9 magnum(sold)( ... ... (

1145

)

| | | |
| --- | --- | --- |
| | | $ |
It was brought to our attention that there was our PayPal payment processor was returning an error during the purchase of advertising points. Please be advised that this is now resolved. Thank you.
Hi folks,

It's been while since our last 'official' news update. I've spent the last year or so recycling previous news entries as there really wasn't much to mention. On this occasion though I do have news, MoparMarket.com will be undergoing a complete make-over. A completely new architecture, look and features. I will announce more information on this as it becomes available but it's pretty exciting overall. Our current site has been in use for over ten years now and although it has served us well it is looking and feeling dated.

The process will take a number of months but when we are ready to launch we will keep everyone informed. :-)
~~ IMPORTANT ANNOUNCEMENT ~~

If you have experienced login related issue in the past few days it would have been a directly result of the site host performing a software upgrade that affected MoparMarket.com. Fortunately these were resolved within a few days and all should be back to normal now. I was made aware of the upgrade but informed that a software version rollback was available which would could be used and therefore not affect the site operation. Although the rollback was made available there was still an adverse affect associated with the upgrade experience on the site.

Thankfully the site developer made his services available promptly enough to get it sorted out. Thank you Bryon. Everything should be up and running now as normal. If you experience any further difficulties please do not hesitate to make contact.

Ray Jr
News posted longer than a month ago is automatically archived. To view past news, click here.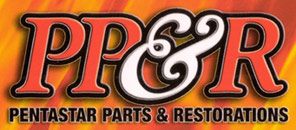 Visit The Mopar Webring
| Previous | Next | Random | List Sites |


...visitors and growing!
---
27/06/17 @ 9:32pm
---
6862
---
133
---
43446
---
~$362,153
---
~$9,.22,337,203,816,08E,+18
Help support MoparMarket.com by purchasing MoparMarket.com merchandise from our online store. All proceeds assist in the maintainence & continued growth of our online community.
---
CLICK HERE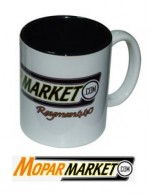 CLICK HERE